Actuados is mobilizing for SOSbenjamin: Read!
Hello to the youth,
I introduce myself I am Magali Duwelz, my son Benjamin died in
a school following a dangerous game, found hanged with the hand towel
manual in the toilet, he was a victim of "you're not cape of the
to do ": he was 10 years old, and no one even me taught him to say
NO. Because I did not know, I thought I had time to do it. Since
I am in combat, to discover the dangerous games and to pass a
message to you YOUNG, and make you aware that
the prevention of dangerous games is necessary, following the numerous
testimonials I receive every day. And unfortunately to the numbers of
young people who died as a result of this scourge.
To exist we need a chain of solidarity between you and
we know today that you are building your
But do not refuse the obvious, if you practice one or more games
school, out of school simply because you're in opposition to
someone or something we adults do not have your
logic that surrounds you, you have your truth, to guide your
behavior and you have not been taught to say NO and STOP.
To find yourself there are other ways, self-confidence. It is
a long way, but we can help you to work it.
At school we think about you, we decide for you
oriente in your place, at your parents' place it's the same, but you're
only responsible for your body and no one decides apart from you what
that you do, our association trusts youth, and
we have seen that you are mobilizing around great causes.
You have to help your friends, if you never play games said
dangerous, or conduct risky driving, but you know that
your surroundings practice these things, do not listen to the results
beneficial that these games are supposed to bring is the opposite effect because
the practice of these games leads to DEATH. Reinforce your attitude
taking charge and creating a chain of solidarity towards your
I'm a mother who cries for her son every day, but it gives me
the strength to tell you, whether your testimonies, whether you have practiced or
games, will help me advance prevention and extend it to
through France, so you will have participated with me in rescues
You can contact me either through the site at your disposal
http://www.sosbenjamin.com or by email [email protected]
By tel 06.98.02.11.54 or by SMS at the same number, I will answer you and
your anonymity will be respected.
ONECR - National Observatory of Studies of Risky Conduct
Earn points by making S-O-S letters side by side, from top to bottom, and doing SOS. The game is being played with MOUSE. Www.oyunskor.com is preparing great games for you with all ages games. Good fun.
Need help ? watch our guide for this game
You must be logged in to post a comment!
Free membership or log in
Play free online games on Games.co.uk!
On Jeux.fr, there are entertaining games for the whole family! Hundreds of free games are at your fingertips whether you're a child or grandparent, beginner or expert. Try our action games for adventure seekers, our cooking games for gourmets, our creative games for artists or the favorite games of the whole family like bubble shooter, bingo or the series games of 3 ! If you like challenges, get your brains on with our complicated puzzle games like mahjong or invite your friends to fight against you in one of our online multiplayer games. Play games that are simple to understand but subtle to solve. With a lot of games for kids, games for girls and sports games everyone will find happiness. Discover the countless free online games on GamesGame!
Games.co.uk offers the largest collection of free online games. New games are added every day!
Copyright © 2018 SPIL GAMES All rights reserved.
After a forced landing on another planet, cross all vortices to get home.
Arrow keys or WASD = jump / move Mouse = aim and shoot Reach the vortex to exit each level. Shoot the blocks to make them disappear, avoid living organisms, and collect as much coins as possible.
Need help ? watch our guide for this game
You must be logged in to post a comment!
Free membership or log in
Play tons of free games online at GameGames.com!
Look no further, Jeu.fr is the reference site for playing HTML5 games online. There is no doubt that you will come back to fill up on fun with this infinite source of games, constantly updated with many free and new games. Discover a myriad of possibilities, from action-packed shooter games to breathtaking racing games, incredible adventure games and mind-bending puzzles. Join Game.fr and let the games follow one another!
Welcome to Gaming.com, your area where to play free online games: enriched every day with new free games in absoluflash, such as action games, adventure games, board games, table games and more. card games, multiplayer games, puzzle games, racing games and other car games, games of skill, sports games and many more games you can not do without .
Copyright © 2018 SPIL GAMES All rights reserved.
sos online game 2.3 APK for Android
The rules of the game as follows. even you can view it in the app too.
------- multiplayer and vs Android --------
1. at an empty location you have the option to put the "" or "o".
2. Each turn a player plays.
3. If a player makes sequence sos that player plays another round (sos sequences may be adjacent, hoirzontal
4. finally. player who makes his turn the most win.
1. you will have time slot of 60 sec.
2. Try to make the highest sequences sos in time.
1. 15 seconds for will be given for each session.
2. if his turn is done sos then 5 seconds will be added on time.
3. If the player does run in time, Android will play at the random position.
S.O.S. Ghosts: The Video Game on PC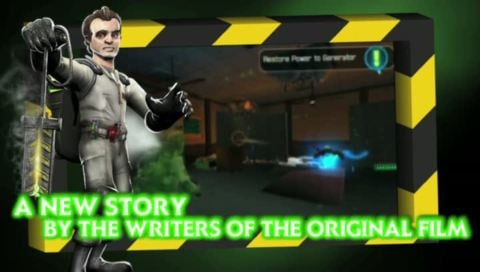 Home
tests (4)
News (16)
Videos (9)
imagery (191)
Tips / Wiki
Forum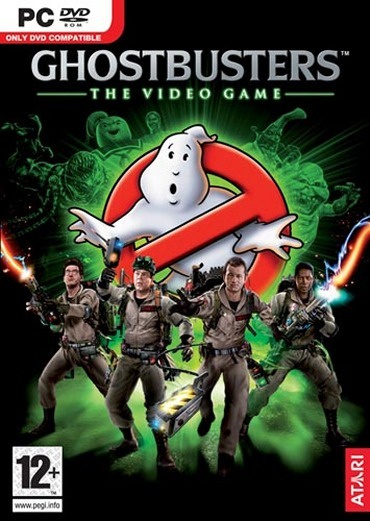 Publisher (s) / Developer (s): Atari | Terminal Reality
Exit France: November 13, 2009
Genre (s):Action
Theme (s): Cinema
Classification: +12 years
Mode (s): Solo playable
Maximum number of players: No
Description: Embody a real Ghostbusters on PC in the video game of the same name. As a new hunt for the ghost hunter clan, you have to clean Manhattan of hordes of slimy and filthy species that terrorize the city. A dozen levels await you as well as mini-games to annihilate any ghost that threatens your fellow citizens.
Support (s): DVD
Release date (in USA): 4th quarter 2009
Language of the version available in France: Voice in French | Texts in French
Minimum configuration:
Core 2 Duo E4300, 2GB RAM, 512MB 3D Card, Win XP SP2 / Vista
Core 2 Duo E8400, 4GB RAM, 1GB 3D Card (Radeon HD 4800 / GTX 260)
S.O.S. Ghosts: The Video Game / PC - PS3 - 360 - DS - Wii - iOS - PS2 - PSP (June 24, 2009)
Ghostbusters: The Video Game on PC
News archive: S.O.S Ghosts sold 1 million copies
Gaming Live: S.O.S. Ghosts: The Video Game: Will be sport!
Trailer: S.O.S. Ghosts: The Video Game: Annie Potts at the Microphone
Trailer: S.O.S. Ghosts: The Video Game: Multiplayer
Dinowan test
We can say that the 80s were a long journey through the cultural desert, they produced a lot of good things. Between two conceptual hairstyles and neon mittens, they gave birth to Ghostbusters. Children, teens or young adults of the 80s, a fortiori of non-feminine sex, they are numerous to have been branded by the cult comedy that is SOS Ghosts. The simple fact of vibrating this sensitive chord of the nostalgic range more than 20 years ap.
Write your article about this game
Average score among 20 rating (s)
Maxou24000's review
17/20: That's it, the game of the famous Ghostbusters trilogy is out! The opportunity for me to take stock of this video game to advise hardcore fans of the series and other curious who want to buy the video game of the series. First, at the graphic level, this title.